WE MAKE POPCORN LIKE NOBODY ELSE
Popcorn for the People was established to create career opportunities for the disabled community.
82% OF DISABLED PEOPLE ARE UNEMPLOYED
The autistic prevalence rate has risen 20% in the last 20 years, and still 82% of disabled people are unemployed in 2022.  In a pivotal era of diversity and inclusion in the workplace, the entire community of disabled adults are still being overlooked.  Often paid under minimum wage, struggling with transportation, and requiring flexible hours, Autistic adults, if able to get through an interview process, have no accommodations in the workplace. We are proud to establish not only jobs but also careers that focus on respect, equal wages and career advancement opportunities for our entire team who is leading the manufacturing and distribution of popcorn across the nation to prove the advantages of a neurodiverse workforce. 
SAMUEL BIER, COFOUNDER
When we founded this organization in 2014, I had no working experience besides pushing shopping carts at a grocery store. No company was open to giving me an opportunity that felt fulfilling. My parents and I came together to create opportunities for not just me, but others struggling with employment too.
It's been 8 years since then and I have had the opportunity to learn so much and meet so many new interesting people at Popcorn for the People. Your support for our organization truly means the world to us and I am so happy that because of us joining together, we will be able to create a better future for everyone.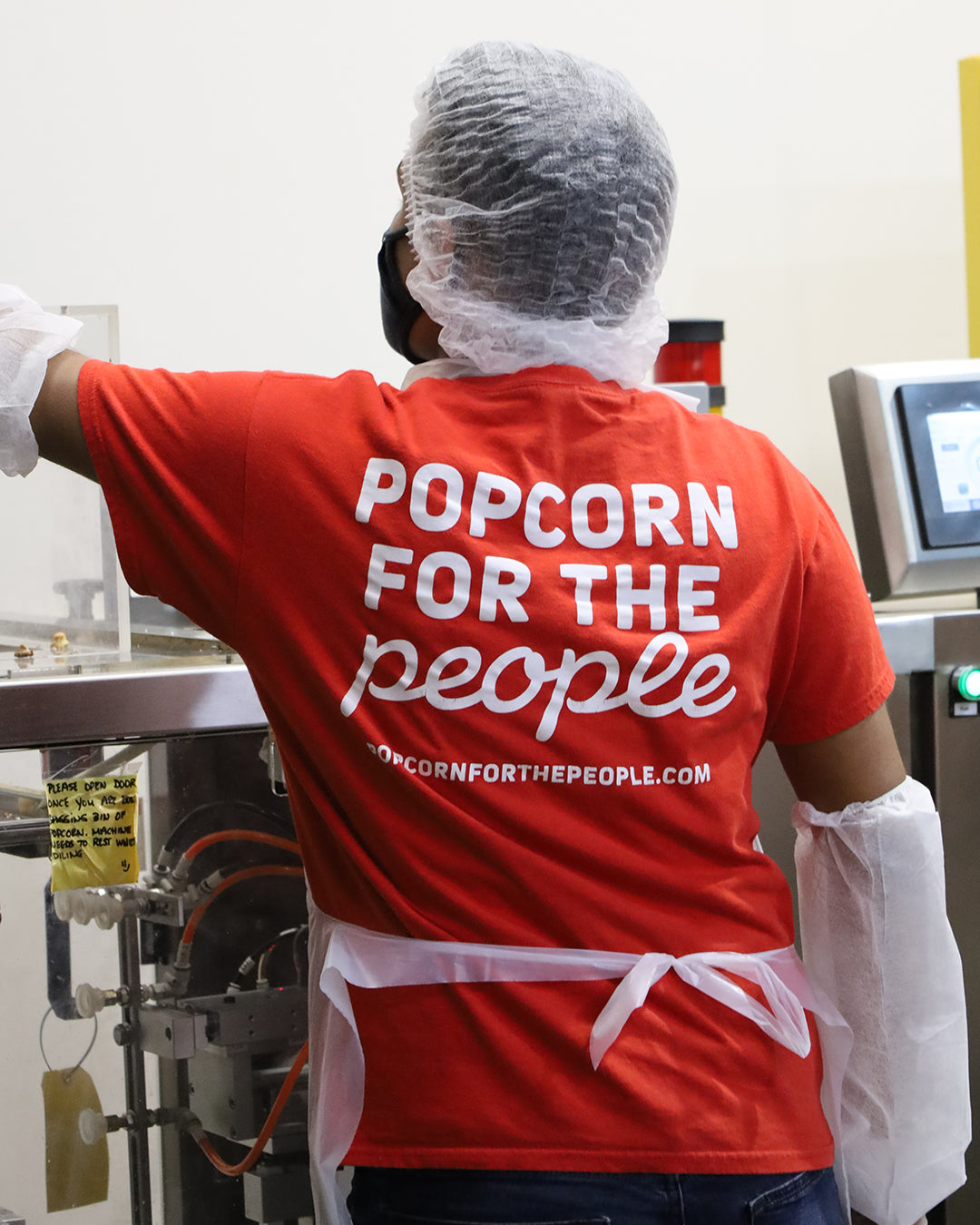 LET'S WORK FOR GOOD!
The vision of Let's Work For Good is to create world where any adult interested in working can find a career they enjoy; earn fair, competitive wages; and maximize their independence. With your help, we envision a society where businesses appreciate all abilities, value a neurodiverse workforce, and provide necessary supports. To decrease the opportunity gap for people with disabilities, our mission is to create a sustainable, inclusive, and safe work environment and to hire and train as many neurodiverse workers as possible.
Although our tangible output may be gourmet popcorn, program success is really the individual accomplishments and growth of our neurodiverse team. Instead of driving business to increase profitability, our goal is to grow the business as a means of increasing employment opportunities. Our focus is the employees and allocating resources to provide necessary training and supports so people who would otherwise face unemployment can maximize their independence in an inclusive workspace.
All donations and popcorn proceeds directly support our neurodiverse workforce, either directly paying salaries or being reinvested into production capacity.
OUR VALUES
FAIR WAGES

Our entire team starts at New Jersey minimum wage, with opportunities for raises.

CAREER ADVANCEMENT OPPORTUNITIES

Our entire team has equal access to leadership and management roles to grow within our organization.

PROMOTING RESPECT AND EQUALITY

We are not a sheltered workplace isolating individuals based on disability.
MSG NETWORKS: POPCORN FOR THE PEOPLE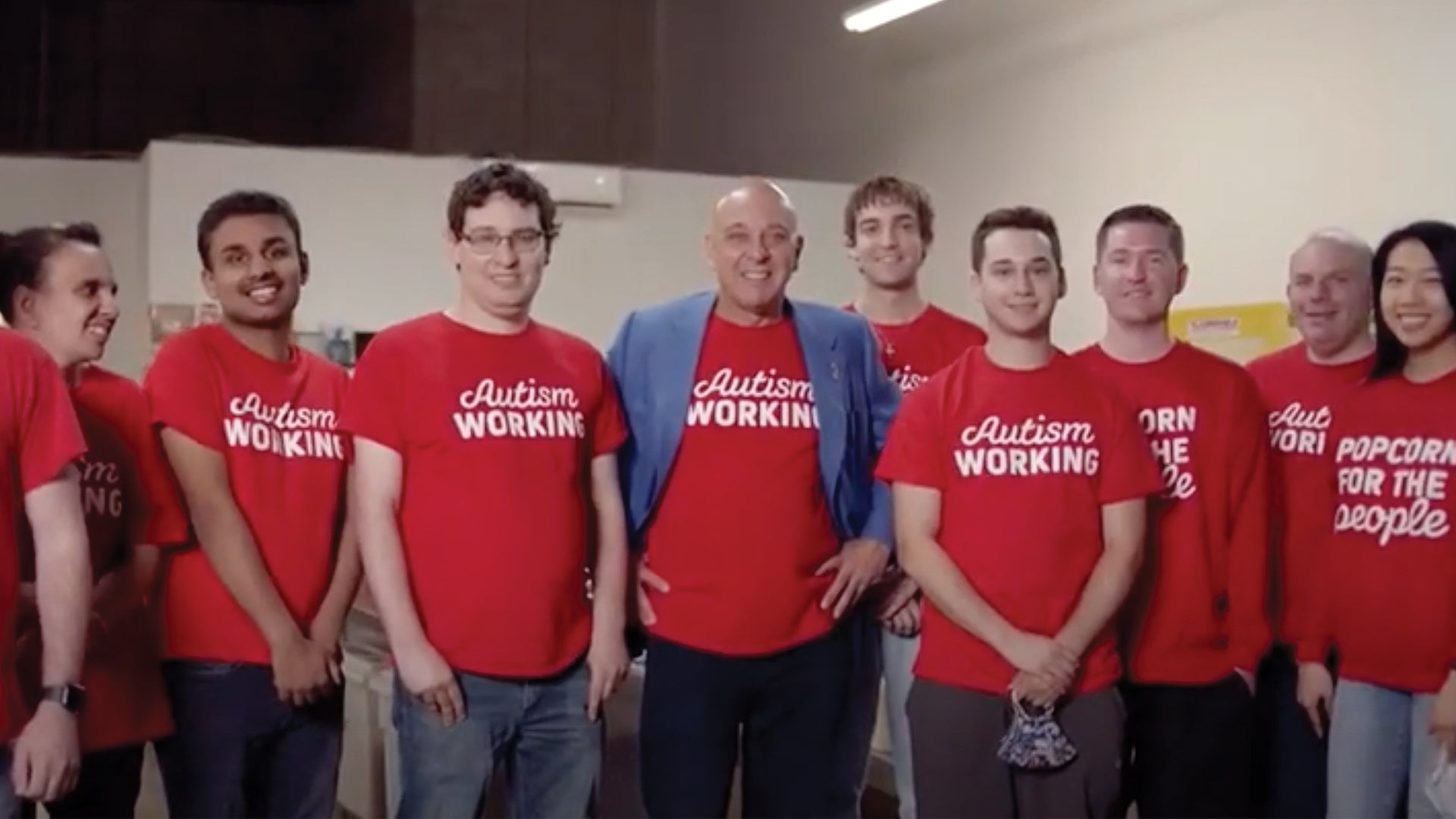 LET'S WORK FOR GOOD INC.
(EIN: 47-3892053)
Popcorn for the People was created by Let's Work for Good Inc. to fill a gap in the employment market where disabled individuals can have respectable job opportunities, equitable pay, proper training, and employment resources. 100% of the profits of Popcorn for the People get reinvested back into our organization to increase out impact. 
When you are donating to Let's Work for Good Inc. / Popcorn for the People, you are directly helping us create a neurodiverse future and expanding our mission.
JOIN THE POPCORN COMMUNITY
Be the first to know about new offerings and updates about our team